A studio-quality kit for podcasters, vloggers, streamers, and more
Professional-quality microphone and headphones to complete your studio.

Vocaster Broadcast Kit pairs our best dynamic microphone with our clear and comfortable headphones to bring accessible studio quality to all podcasters, vloggers, and streamers.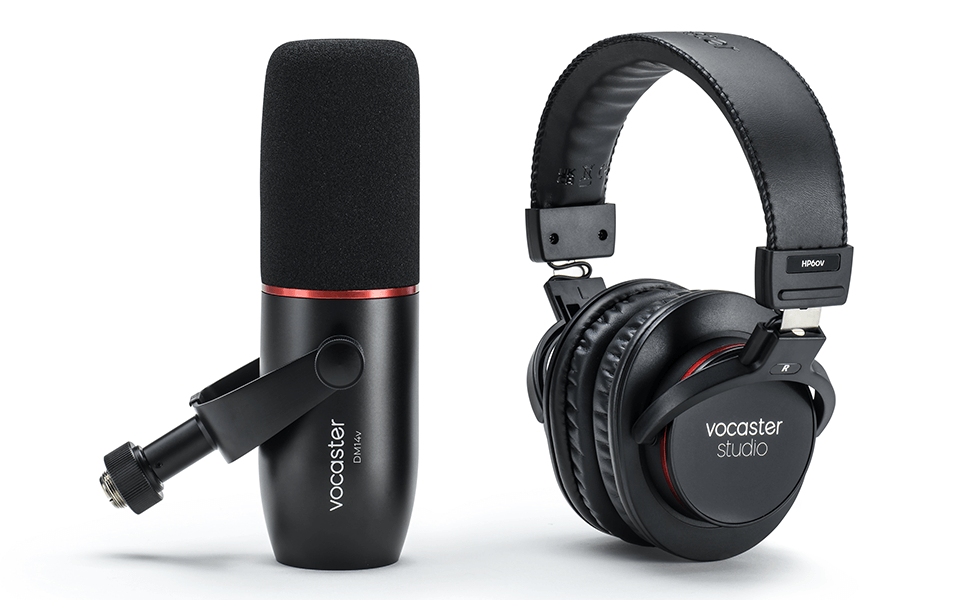 What's in the box?
Vocaster DM14v
Vocaster DM14v's low sensitivity, cardioid design microphone with built-in windshield and internal shock mount will make your recordings pop without the plosives and produce broadcast-ready voice recording for any interface user.
Vocaster DM14v is available to purchase separately.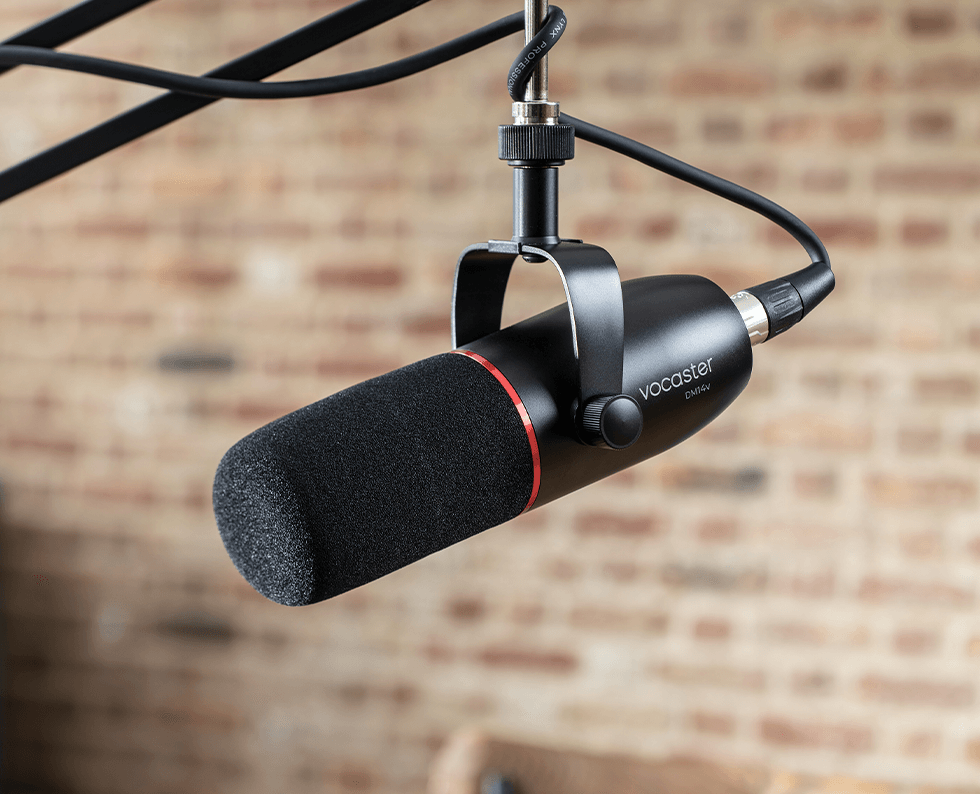 Vocaster HP60v
Our Vocaster HP60v headphone design lets creators hear their show exactly as their listeners will, without the mic picking up the show mix. The quietly comfortable plush headphone pads will help you hear more of your voice and less of the room while staying comfortable for the longest recording sessions.
In addition, a 3m XLR cable is included in the box, so you'll be ready to record immediately.