Blacktronika with King Britt
A prolific producer, composer, beatmaker and educator, King James Britt creates all types of music, mainly in the realm of the electronic, but deeply rooted in Black music of the diaspora. "Blackness informs all my decisions. I play 'sound' in many forms," says King.
With a career spanning over three decades, King Britt has performed on countless global stages and festivals, collaborated extensively with artists the likes of De La Soul, Madlib and Kathy Sledge, and teaches a course on Afrofuturism and the influence of people of color in electronic music, held at the University of California. "I look at any challenge right in its face and say you can't stop authenticity; the light and power are too strong."
King's early years growing up in Philadelphia were soundtracked by the music of his parents. Record collectors for fun, their collection boasted an extensive repertoire. In his youth, King's father owned a barbershop, and it was King's job to put on the records. "My mom always trying to get me to sing. I sang Journey's 'Send All My Love' once in a bar for her. In high school I saved up and bought a Minimoog and the rest is history."
Growing up with music surrounding him, King picked up a few key musical influences along the way, with Herbie Hancock appearing as a significant figure. "I had the pleasure of having him in my class a couple weeks ago and it's always amazing when your heroes are so humble and present! His 'Mwandishi' era was the major influence on everything I do." King also notes Jamaaladeen Tacuuma as a mentor in his formative years. "One of the greatest bassists of our time. When I was around 16, he and a few other musicians in Philly were a huge influence on my musical shaping."
King's discography spans over 300 releases including remixes, and he remarks on recently completing an official remix for John Legend to add to his long list of works. "I can't even get into how much work I have completed. My top three moments would include having Alison Moyet in the studio for my 'Sylk130' album, scoring scenes for Michael Mann's 'Miami Vice' film, and remixing for Solange."
"Last, I just released an amazing album with my brother Tyshawn Sorey of drums and electronics," King continues. "Coming soon, I have a project called 'Moksha Black' that I have been working on and I'm doing a live concert at the famous Big Ears Festival and Joy Guidry and Seth Parker Woods will be accompanying me."
Between his constant musical output, collaborative projects, live performances and work as an educator, King maintains focus with a deep sense of spirituality at his core. "My drive, spirituality and knowing my ancestors are guiding me. This has placed me in alignment with my purpose."
Just as he keeps a strong connection to his ancestry, it is only natural that his work revolves around maintaining the connection between aspiring black artists with the music that their predecessors helped to create. "Ancestors are guiding everything that I do. I am here with a purpose and that purpose now is education in the forefront as an extension of my creative practice as an artist. In my meditations and by paying attention to the signs our ancestors leave for us. This guides us in ways that we may not see right away if we weren't in tune. Alignment is key."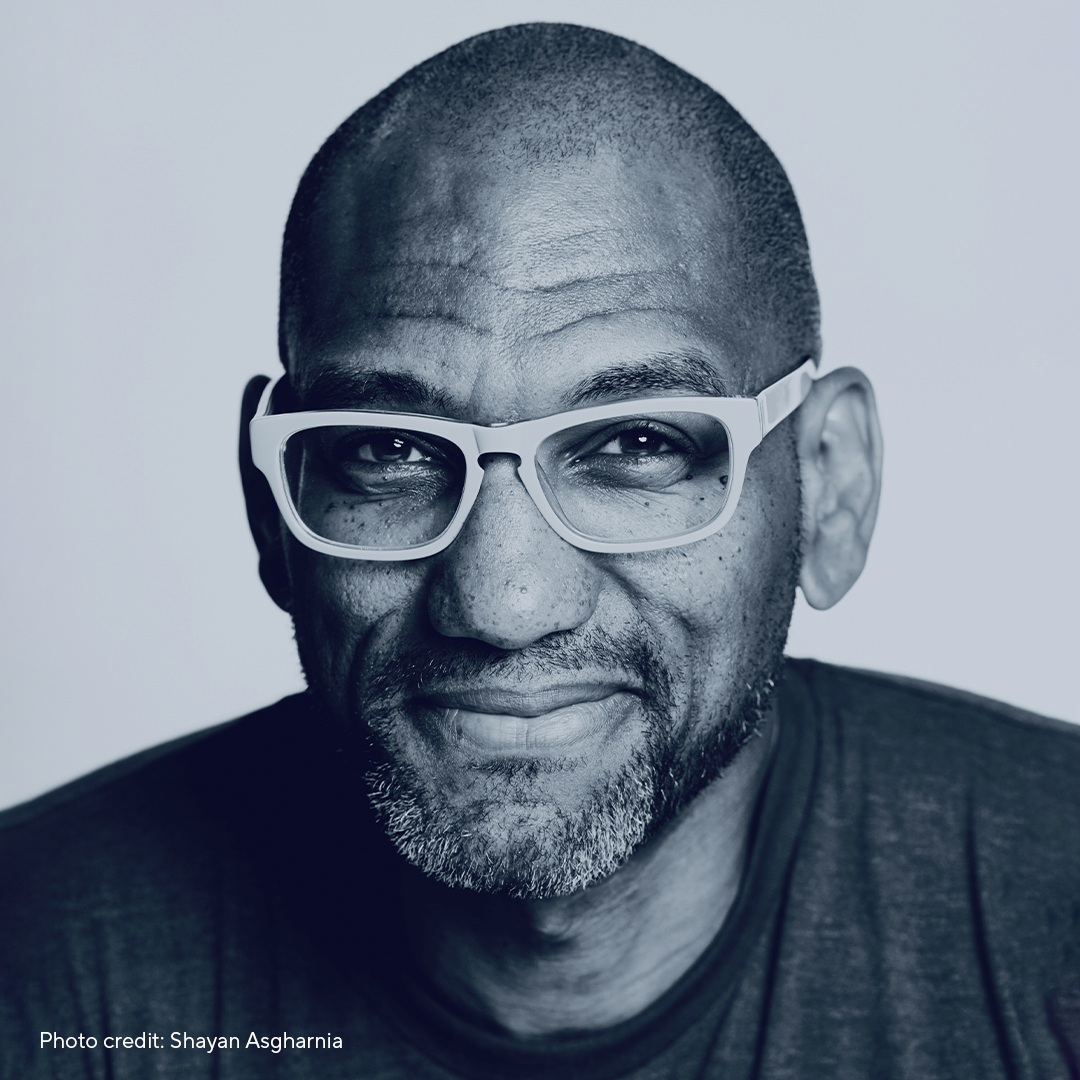 Blacktronika: The past, present and future
Since 1988, King has as gone from strength to strength within the music industry, first as a buyer for Tower Records, a subsequent impressive music career, followed by a position in the faculty at University of California, San Diego in the Computer Music department. "I've always been in a position to help my community gain recognition and help position them in many ways," he explains, "my course 'Blacktronika' is exactly the culmination of that."
King's college course, 'Blacktronika: Afrofuturism in Electronic Music' explores and honors all the innovators of color that contribute to the advancement of electronic music.
"All the genres rooted and invented in Black music – Chicago House, Detroit Techno, Dub, Hip Hop – are all the basis of modern electronic dance music. Many of these facts are not discussed or are ignored throughout the years, especially during the rise of EDM as a business, which has been separated from the root of the culture," explains King. "We have guests each week, which have been from Herbie Hancock to Flylo to Hank Shocklee to Moor Mother to George Clinton to Mad Professor and the list goes on and on."
As an educator, King plays a key role in passing on his knowledge to the students in his classes who hail from around the globe to inform them of the impact on other aspects of black culture — socially and politically. "My job as a professor and practitioner within the electronic music world since the late '80s is to make sure the new generation understands the importance of the original history and the struggles these communities went through to create and maintain this music as a form of resistance and clubs as safe spaces," says King.
'Blacktronika' is bringing light to the Afrofuturist visionaries that helped shape today, and to inspire the visionaries of tomorrow. "To break out of the cut-and-paste world of production into a more organic and meaningful purpose behind the music, thus pushing sonics into spaces that have not been explored," King explains.
The course serves a significant function for young black artists in empowering them with the knowledge of their own musical and technological history. King emphasizes this by demonstrating just how music has been changed at the hand of black innovators across all genres over the decades.
"We have always been at the forefront of utilizing technology in unpredictable ways, thus innovating new sounds. For example, the turntable and sampler as an instrument in hip hop, using the Roland 303 filters as a real-time instrument in acid house and techno, using the mixing board and delays as an instrument in dub and reggae, which all have changed the way modern music is made, thus shifting the pop cultural fabric."
The importance of classes like Blacktronika can't be understated. King's efforts to realign the history of black electronic music with the students in his classes reaffirms their validity as musicians and creators of a musical genre where they would otherwise be taught they have no place.
"It is so ingrained in the culture that it has been separated from the root diaspora lineage. So many Black youth think many of these sounds are coming from Europe, many have been repackaged this way, but it's beautiful to see the shift happening, with artists like Solange, Yves Tumor, Moses, even Drake and Beyoncé paying homage to the Black roots of electronic music."
"Also, the importance of African Amapiano and Afrobeat as a new form of pop music taking over globally is bringing it all back to the source in a beautiful way," remarks King. "Reggaeton has been very instrumental in the advancement of Latin and Black sonic exploration as well as Trap and Drill. Music is truly moving in the direction of sound design and 'vibe'."
Although King acts as educator, there is never a moment where he stops learning. "Every interview with our weekly guests is a lesson in being the outlier and pursuing your passion and dream. Some artists have a plan, others just go for it fearlessly, but we learn about those struggles through the course's emphasis on the socio-political movements at the time," he explains.
With the guidance of King Britt, 'Blacktronika' brings expressions of blackness through music to the forefront and celebrates their ingenuity in reflecting and reacting to the social and political changes of their times.
"These movements sparked musical responses of the times, creating music as a form of resistance. So, to know of these struggles, dictates how I move in the world and what is important in my moves. The main lesson being, stand in my light, never dimming it to make other comfortable. One of the most important lessons."
Find King Britt on Instagram.
Find Blacktronika on Instagram.
Learn more about Blacktronika.