Clarett+ OctoPre — Clarity Redefined
Professional-quality eight-channel ADAT mic pre with the original Focusrite Studio Console sound. For the adaptable engineer, the Clarett+ OctoPre is our new flexible and adaptable ADAT microphone preamp that delivers professional sound quality.
ALL-ANALOGUE AIR
All-analogue Air with impedance switching and relay-controlled analogue circuitry emulates the ISA 110 mic preamp from the original Focusrite Studio Console. It captures transients on drums, makes vocals shine, and ensures a precise, clear recording.
TRACK THROUGH YOUR FAVOURITE OUTBOARD
Eight dedicated channel inserts allow you to easily add analogue equipment to the signal path.
MAINTAIN YOUR SIGNATURE STYLE
Exceptional D-A conversion allows engineers to easily process audio in their signature style when sending audio to analogue compressors, EQs, and effects. Connect Clarett+ OctoPre to a Clarett+ 8Pre via ADAT and send 16 channels to a mixer.

PRESERVE THE NATURAL TONE OF YOUR GUITAR
Capture the true characteristics of guitars with Clarett+ OctoPre's JFET guitar inputs. Wide input bandwidth retains the purity of high frequencies and feels like you are plugging straight into an amp.
PREMIUM-QUALITY AUDIO OVER ADAT
Add Clarett+ OctoPre to a 2Pre, 4Pre or 8Pre to expand your I/O easily and consistently via ADAT. Non-Clarett+ users can upgrade and bring the classic Focusrite sound to their recordings by connecting to an ADAT-enabled interface.
ALL THE TOOLS YOU NEED
Hitmaker Expansion offers a bundle of studio-quality plug-ins and virtual instruments, giving you all the tools you need to master your craft.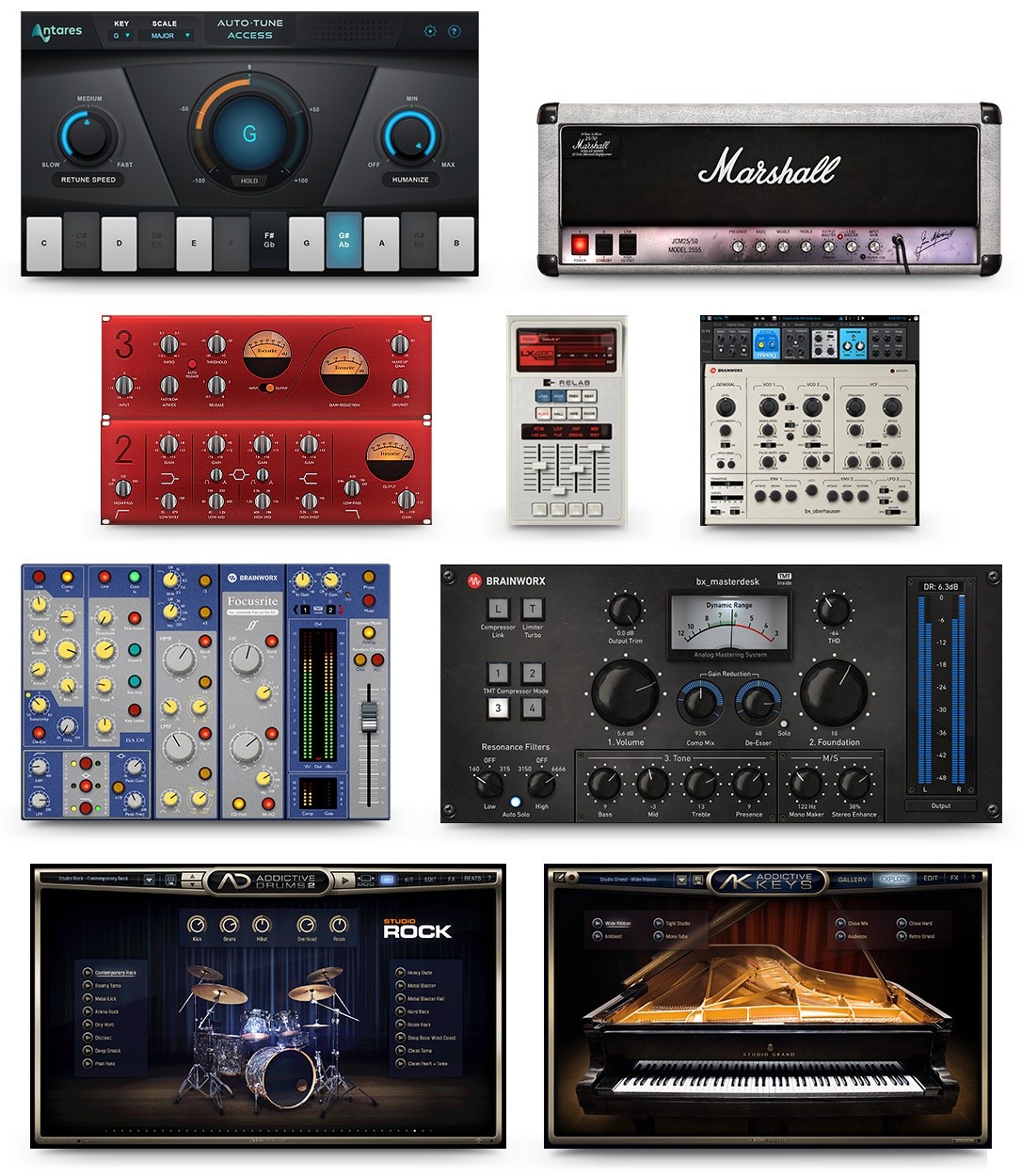 CLARETT VS CLARETT+ COMPARISON
This table shows the various improvements made to Clarett+ compared with the previous Clarett range.