Dolby Atmos Mixing With Focusrite
GRAMMY®-winning producer/engineer Dave Way's resume runs across all genres, spanning pop, rock, R&B and more, and his credits include such acclaimed artists as Christina Aguilera, Fiona Apple, Ziggy Marley, Macy Gray, Michael Jackson, "Weird Al" Yankovic, Phoebe Bridgers, Ringo Starr and dozens of others, in addition to the acclaimed soundtrack to Echo in the Canyon. His most recent GRAMMY nomination was for "Best Immersive Audio Album," for his work as immersive audio co-producer on the 2019 album The Savior by A Bad Think. Like many working in the world of immersive audio, Way's attention has turned to the Dolby Atmos® format, and in 2020 he took the leap and upgraded his personal facility, Waystation Studio, to be able to mix in Atmos. Since last year, he has been settling in with the new setup, mixing several projects and even recording an entire album specifically to be mixed in Atmos – helped in no small part by his arsenal of interfaces and a RedNet R1 controller from Focusrite Pro.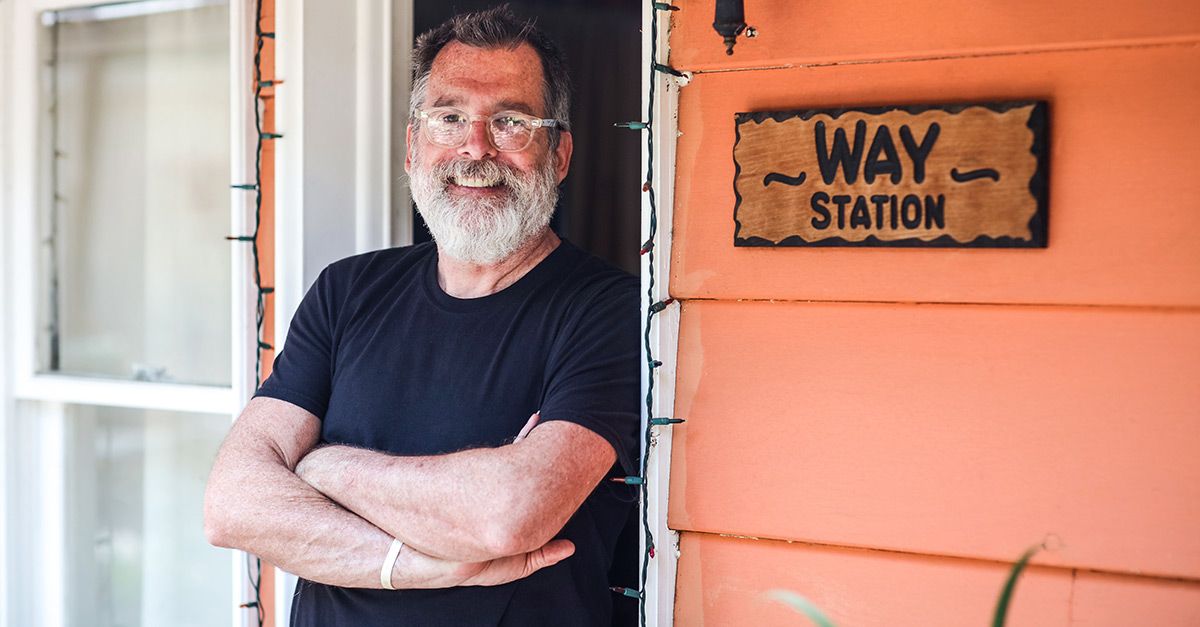 Dolby Atmos
Way admits he was skeptical at first about the Atmos format, but that all changed at the 2019 NAMM Show in Anaheim, where he heard an Atmos demo of Elton John's "Rocket Man" at the PMC exhibition booth. "I said, 'wow, this is different.' It really gave me chills," he recalls. "I knew this was a trip I needed to be on, and my mind started racing with possibilities for employing Atmos on different projects. I was with Michael Marquart of A Bad Think at the time, and we agreed that when we work on his next album, which ended up being the recent release LifeLike, we would create it from the very start with the knowledge that it would be mixed in Atmos."
"It really gave me chills...I knew this was a trip I needed to be on, and my mind started racing with possibilities for employing Atmos on different projects." — Dave Way
His first Atmos recording and mixing project was an album of traditional Hawaiian music for a label in China. "This was before I got my own Atmos setup at home," he notes. "I sought out advice from my friend Steve Genewick, who has a lot of experience with the format. He really helped guide me and shaped my approach to Atmos, showing me the holes in the road to avoid, so to speak. So for this Hawaiian group, we set up the players and had everyone play live in a circle with no headphones, like a jazz combo. I had a great time experimenting with different room mics. It was a great first project for me with Atmos, because the music was so straightforward. It was a matter of taking a stereo mix and expanding it out into this kind of circle that I had recorded it in, and it worked great."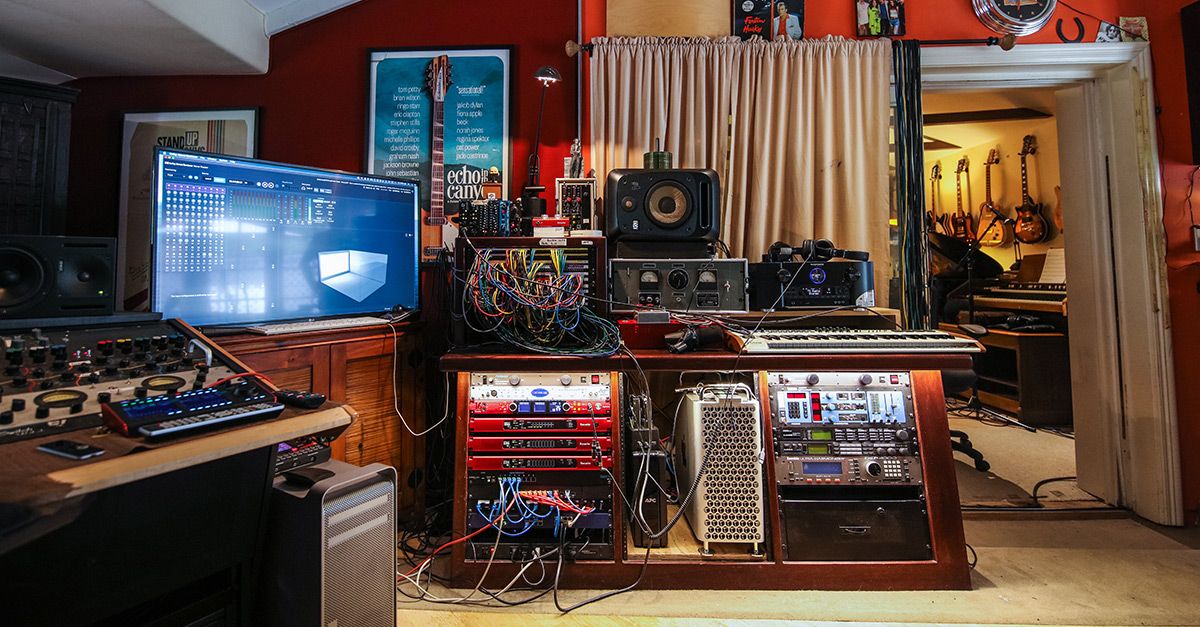 The Waystation Setup
Way's new 7.1.4 Atmos monitoring setup at Waystation includes seven KRK V8 speakers for the L-C-R and around the sides along with two KRK subwoofers, in addition to four KRK V6s as the height speakers. An Avid S4 serves as his mixing console, and a Marantz Dolby decoder receiver allows him to stream Atmos releases from Tidal. And tying the setup together are a Dante® network infrastructure and the following Focusrite components: one Red 16Line 64-In / 64-Out Thunderbolt™ 3 and Pro Tools | HD™ compatible audio interface, two RedNet A16R 16-channel analogue I/O interfaces, one RedNet R1 Desktop Remote Controller, one RedNet HD32R 32-channel HD Dante network bridge and one ISA 428 MkII 4-channel microphone preamp. The Red 16Line suits Way's workflow perfectly: "The fact that it's got two headphone outputs is key for me," he notes. "They each have separate input capabilities, so I can have one headphone output with my stereo downmix from Atmos, and then I can have the other one with the binaural folddown of Atmos – so I can basically check them both at the same time, which is great." He notes that the setup process was rigorous, but now "I've got things dialed in, like set-it-and-forget-it. Things are perfectly calibrated, and it's all there at the click of a switch, thanks to these interfaces. The R1 is great for monitoring multiple sources, so I've got my stereo world, my Atmos world, my Tidal playback and my computer audio playback, all at the switch of a button. And I have my trusty ISA 428, which I love, and which pre-dates the Atmos system. Getting familiarized with the Dante network format a few years ago, of course the Focusrite Red and RedNet interfaces were part of that conversation, and it all made a lot of sense to me. And of course, the sound quality is always on-point, which is the most important thing."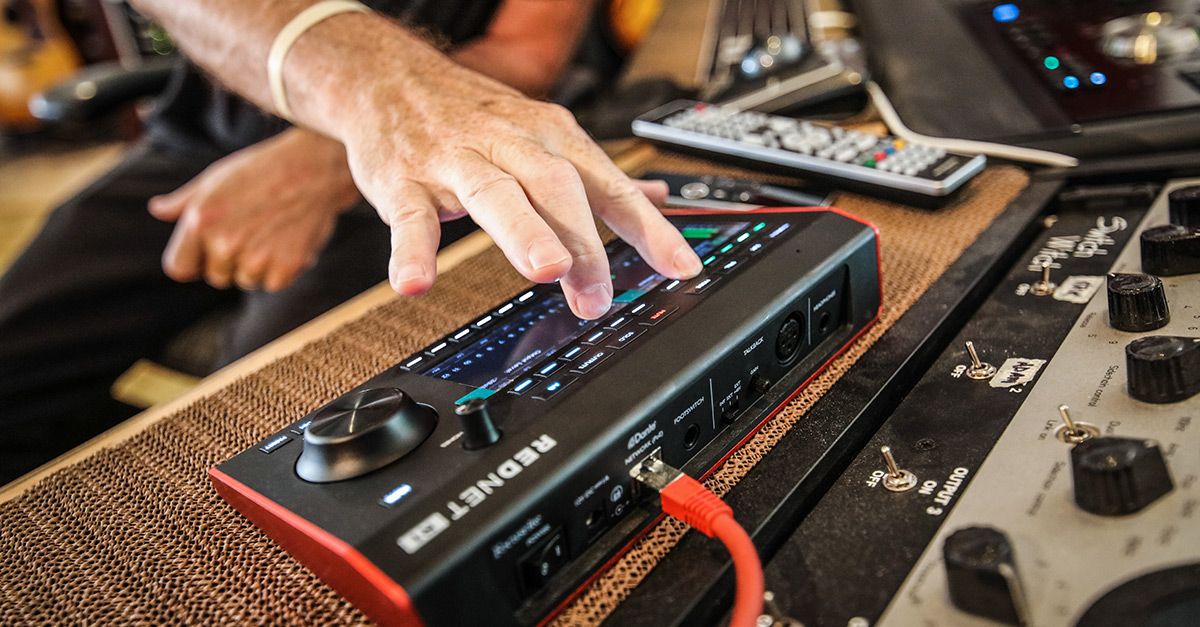 Using Atmos
With his new Atmos setup, Way is able to devote extra time and energy to his mixes, and he feels fortunate to work on music across a wide range of styles and genres. He notes, "After the Hawaiian record, we jumped into the making of the new A Bad Think album, which is very different, because it's a highly layered and overdubbed sound with lots of ear candy, so my two first Atmos projects represent opposite extremes for me. Additionally, Atmos has been my mixing format for an R&B artist named Victoria Monet and a hip-hop artist named Starrah. And recently I completed an Atmos mix for one of the most anticipated annual sporting events in the world: the UEFA Champions League Final opening ceremony, which featured Marshmello and appearances by Selena Gomez, Khalid and others. Additionally, I'll soon be using the format to mix a new folk record from X frontman John Doe that I recorded recently. And I just mixed a Maroon 5 single in Atmos too. Being able to work with this really broad palette is a blessing, and it's something that I can apply to any genre or project that comes along. I'm getting to try all sorts of different approaches, which I love."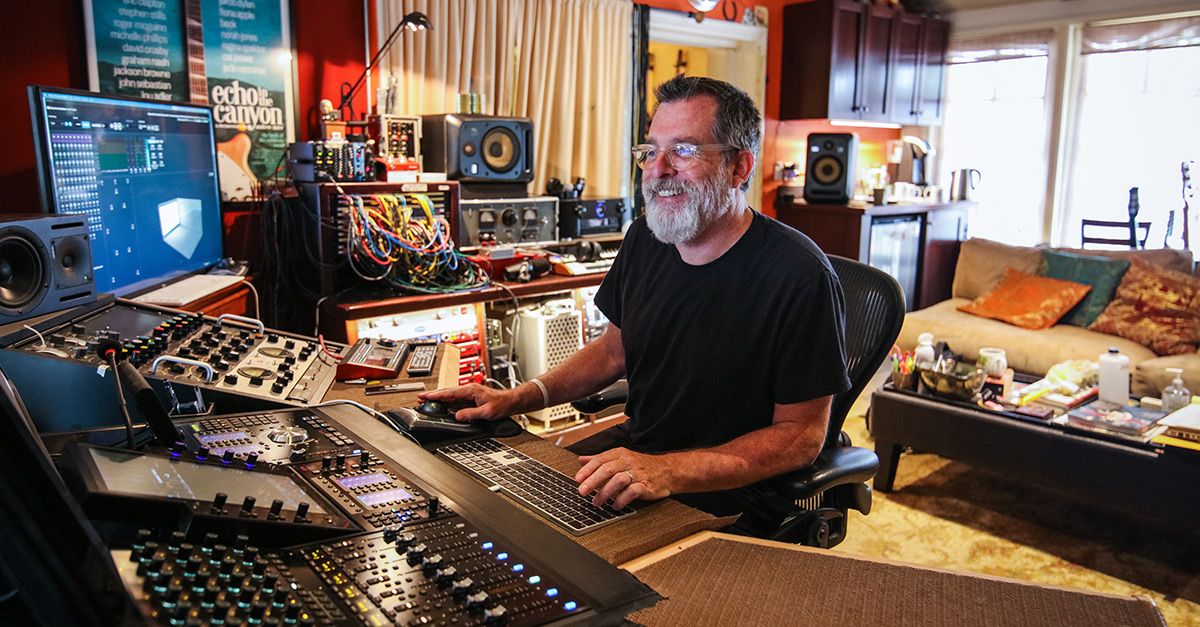 As the music for A Bad Think's LifeLike took shape, Way and Marquart used the opportunity to prepare for the Atmos mixing process by relying heavily on the use of room mics. "Definitely more room mics than I would have used, if we didn't have Atmos in mind already," Way remarks. "In particular, we used the Neumann KU 100 Dummy Head microphone and the Sennheiser AMBEO VR 3D microphone, which are both great tools for capturing immersive audio. Getting the result you want is a matter of placing these mics in multiple spots in the room to give you a broader sense of room miking. And I've found myself thinking about the mix decisions, in terms of placement, during tracking, which is earlier in the process than I would normally consider those aspects of the mix. Creating a record for Atmos is an intensive undertaking with a lot of prep, but like anything worth doing, it is highly rewarding."
"Creating a record for Atmos is an intensive undertaking with a lot of prep, but like anything worth doing, it is highly rewarding." — Dave Way
Reflecting back on his decision to transition to the Atmos format at his Waystation Studio, Dave Way stated, "The Atmos set up is definitely complicated and complex. And it took me a while to understand how everything is being routed and where everything needs to change. It can get pretty, pretty deep. But now that I've got the understanding and it's all set up and bulletproof, it's super quick and easy, and I credit a good portion of that to Focusrite."