Focusrite RedNet Keeps New Locations Totally Connected For Grand Ole Opry
New York's Opry City Stage brings Nashville's music scene to New York's Times Square, while also letting attendees see and hear Friday and Saturday night performances from the main Grand Ole Opry House in Nashville, thanks to fiber connectivity managed with Focusrite RedNet components
The Grand Ole Opry has been a cornerstone of country music for the better part of a century, moving across various venues in Nashville before landing at its current home at the current Opry House at Opryland. But it just made its biggest move ever when it opened its first satellite venue outside Nashville – the Opry City Stage – in Manhattan's Times Square, last December. The connection between the two venues is being kept seamless with the implementation of a Dante™ network infrastructure and a contingent of Focusrite's RedNet range of Dante-networked audio converters and interfaces.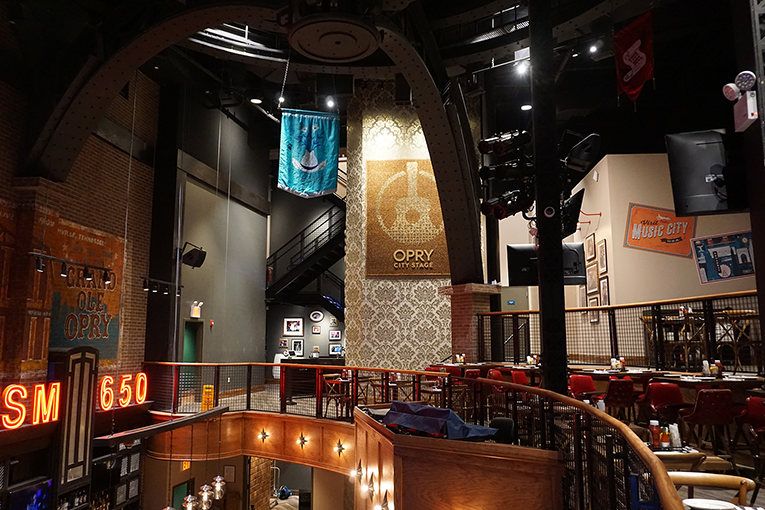 The Opry City Stage, a 28,000-square-foot, four-story entertainment complex, offers two main music rooms: the Opry City Stage main stage on the second of the venue's four floors, and the Studio at Opry City Stage, an intimate performance space on the fourth floor. While live music plays in both rooms on a regular basis, patrons there can also watch and listen to real-time performances from the Grand Ole Opry itself, live from Nashville, as well as from its sister venue, Nashville's famous Ryman Auditorium, on LED video walls. This connection goes booth ways: New York performances and events can be piped into the Nashville venues, too. "This remarkable connectivity is accomplished thanks to RedNet," notes Billy Gastfield, Opry City Stage Production Manager, Technical Director and Lead Audio Engineer. The hub of connectivity is actually two blocks away at a broadcast control room at Brighten Entertainment (owned by Sturm Asset Management, the owners of landmark entertainment and dining properties including Ellen's Stardust Diner and jazz club Iridium, as well as the managing partner in the Opry City Stage venture). There, a number of RedNet units create a seamless audio-over-IP network that brings live music back and forth between the two Opry cities.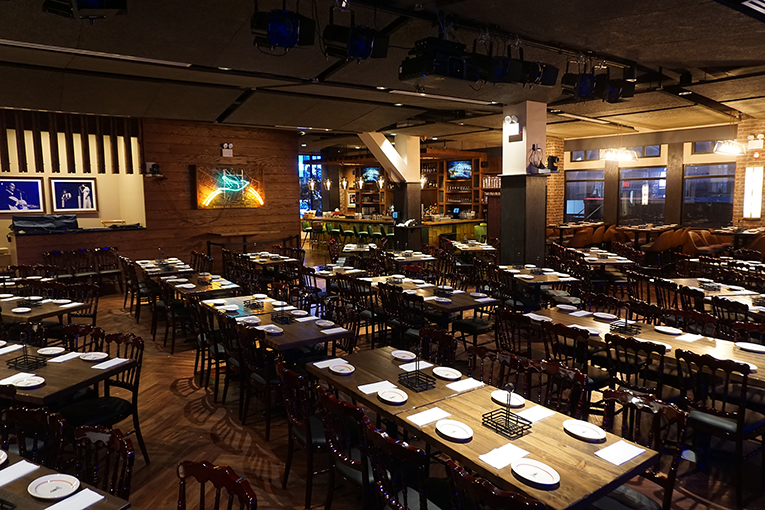 The sound and audio-networking systems were designed and installed by Gastfield and Lance McVickar (resident broadcast engineer), along with Brad Fuss and Ken Strum, owners and operators of Brighten Entertainment. "RedNet lets us capture the multichannel audio in both directions at venues," Gastfield says. "Using the RedNet MP8R units, we can have complete control over the mic pre's remotely from two blocks away, which offers us tremendous flexibility." He points out that the company looked at a number of possible platforms for their network connectivity needs, and found that the RedNet system offered what he said was the most cost-effective solution. "I mean, how else could you get 48 channels of Focusrite mic channels this affordably with the level of control that the MP8R gives you?" he says. "I've had a lot of experience with Focusrite mic pre's and there is nothing like them. We can get the kind of vocal and acoustic-instrument sounds that country and bluegrass demand with them. Plus, the entire AoIP network that we built with RedNet is completely modular, so it's easy to increase channel counts if we need to. And everything is compatible with Dante, so the network is all plug and play. The workflow is easy and reliable. Considering we're moving music between two cities and from some of the best music venues in the world, we're trusting RedNet to make sure that it sounds great and always works as we need it to, every time."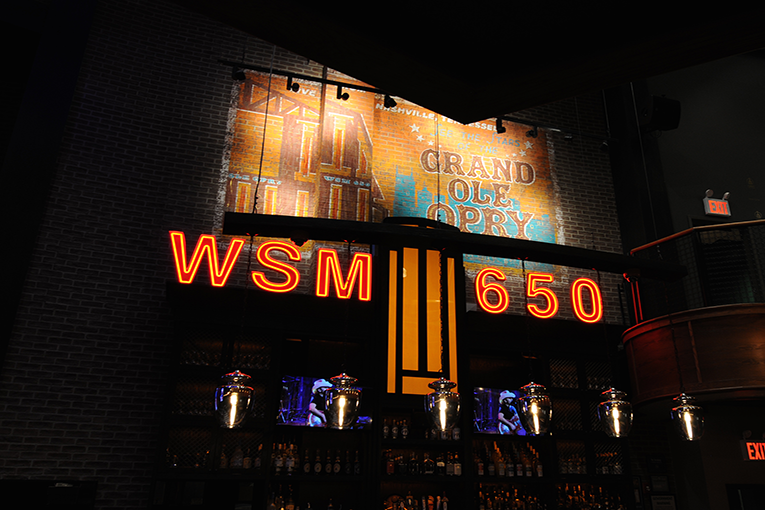 Focusrite gear setup for Grand Ole Opry City Stage:
Two RedNet HD32R 32-channel HD Dante network bridges at the Opry City Stage broadcast facility
Six RedNet MP8R eight-channel mic pre and A/D converters at the Opry City Stage, in a mobile rack case
One RedNet D64R 64-channel MADI bridge at the broadcast facility