Guitar Show 2023
We're excited to be at The Guitar Show 2023, 25th–26th February. Come and visit us at stand 32 and hear first-hand how our interfaces will help you refine and enhance your guitar tone. Plus, enter our riff competition for a chance to win big prizes and show everyone what you can do.
What's on show
Try our Scarlett and Clarett+ interfaces in a true-to-life setup and put our products through their paces. Discover how the interfaces and the included Hitmaker Expansion can take your guitar recordings to the next level.
Joining us at the stand are Novation's Circuit Rhythm and Circuit Tracks. You'll be able to see how this sampler and groovebox can bring additional versatility to your studio and guitar playing. Hear everything in sparkling detail through ADAM Audio's SP5 Headphones, with A4V and T5V monitors also on display, a perfect addition to every guitarist's space.
Competition
Come armed with your best riff and enter our competition in association with Absolute Music — the three winners grabbing great prizes. Simply come to stand 32, and record your riff on either an electric, acoustic, or bass guitar. Our staff can help you with setting up the guitars available, recording and setting your tone, and providing you with beats to play along to. Each entrant will be judged and the prizes sent after the event.
The first prize winner will get a Clarett+ 2Pre, a Circuit Rhythm, and a pair of tickets for The Guitar Show 2024. Second place will win a Scarlett 2i2 Studio bundle and a pair of tickets for The Guitar Show 2024, with third place winning a pair of tickets for next year's show.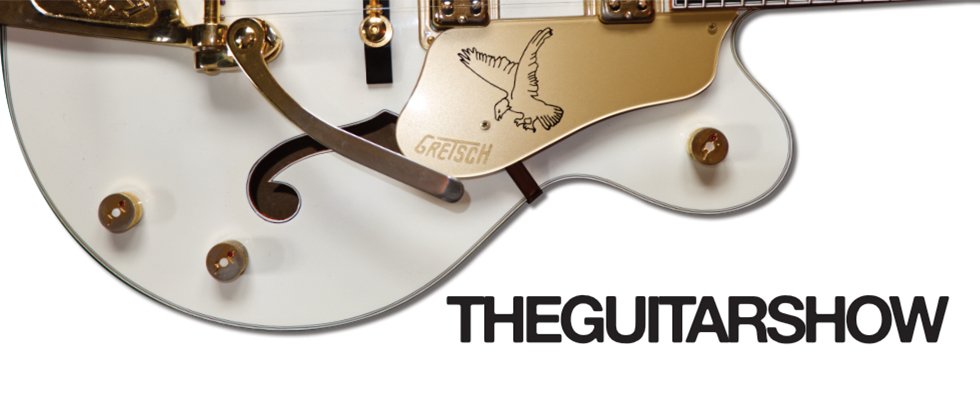 The Guitar Show 2023
Location
Cranmore Park
Cranmore Ave
Shirley
Solihull
B90 4LE
Opening times
25/2/2023 10:00-17:00
26/2/2023 10:00-17:00
Ticket pricing
£15.00 for adults (£17.50 on the door)
£10.00 for children between the ages of 8–16 (£12.50 on the door)
Children under the age of eight go free