Hitmaker Expansion has been updated and is better than ever
Hitmaker Expansion is built to get you creating records immediately with an unbeatable range of tried-and-tested studio tools from some of the biggest names in the business — and now it's better than ever.
Hitmaker Expansion now includes a two-month subscription to Landr Studio and five free masters to use any time, even after the trial period is over. Landr Studio offers samples, plugins, mastering, and release to over 150 streaming platforms, including Apple, Spotify, and YouTube Music.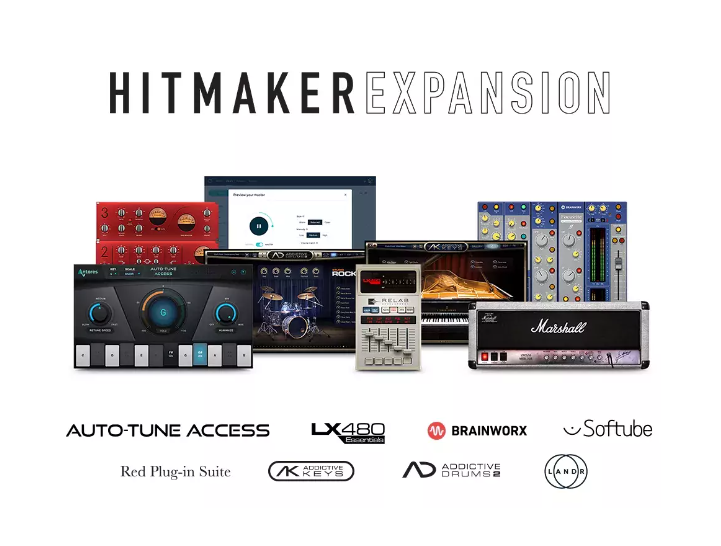 In addition to Landr Studio, Hitmaker Expansion still includes a great selection of tools to take your music from creation to release.
Get inspired and capture ideas with Antares Auto-Tune® Access, Softube Marshall® Silver Jubilee 2555, and XLN Addictive Keys and Addictive Drums 2: Studio Rock Kit.
Mix with classic studio tools like Relab LX480 Essentials, Focusrite Red 2 & 3 Plug-in Suite, Brainworx bx_console Focusrite SC.
Master and release with a two-month's subscription to Landr Studio plus five free masters to use any time, even after your subscription period is over.
With software full of inspiring new ideas for every part of the writing, recording and production process — and Landr Studio for mastering and release — Hitmaker Expansion is better than ever.
For all new Scarlett 3rd Gen, Clarett+, Clarett USB, and Red interfaces — purchased and registered on or after 1st October 2021 — the Hitmaker Expansion is added to your account free.