Pro CKPK FM
In Vancouver, CKPK means "102.7 THE PEAK," the best in modern rock, while sister station CJJR means "93.7 JRfm" and broadcasts 75,000 watts of "Today's Hot Country." Both benefit from Focusrite's Red 4Pre 58-In / 64-Out Thunderbolt™ 2 and Pro Tools|HD™ compatible audio interface and the RedNet AM2 stereo audio monitoring unit.
"I've been a fan of Livewire for a long time," says the stations' Chief Engineer David Linder, referring to the audio-over-Ethernet system that was created by Axia Audio in 2003. Now known as Livewire+, that format enables full AES67 interoperability, which the station is making full use of for all manner of audio routing, including to Pro Tools. "I've been waiting a long time to find products that are compatible with that, and thanks to Focusrite, now I have."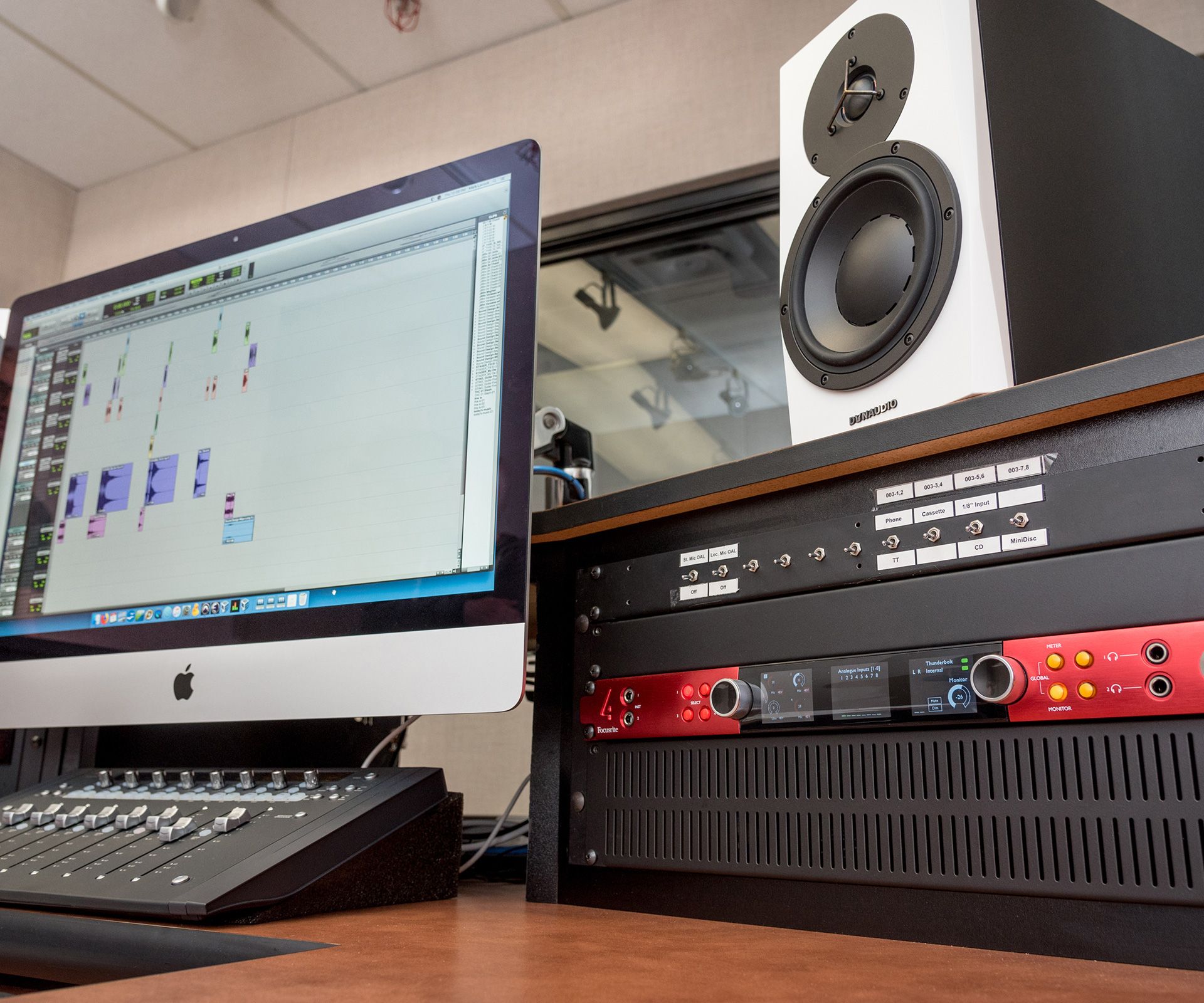 Linder says the Red 4Pre unit, which includes four of Focusrite's digitally controlled, "Air"-enabled Red Evolution mic preamps, provides seamless connectivity to the stations' Pro Tools recording systems. They're employed to record touring artists visiting the station's Live Lounge – rendering tracks that are later mixed for broadcast, promotion and other applications. "We take 20+ channels of audio over Dante™ into the Red 4Pre and record live over the very low-latency Thunderbolt 2 interface to any of our three production rooms," he explains. "I tried a wide variety of interfaces first, from pretty much all the major brands. I wanted a unit that had a high degree of usability, with an intuitive user interface and that also sounded great — I want to hear what's going through the interface, not any sound imparted by it. With those benchmarks in mind, the Red 4Pre was the one. It passed with flying colors."
The same criteria applied to the AM2, a stereo monitoring unit combining headphone and line outputs for monitoring of signals from a Dante-enabled audio network. "It's a network device that has the features I wanted for monitoring control, like headphone and line-level output, and Power over Ethernet," he says. "And it also has that Focusrite audio quality, with high-quality digital-to-analogue conversion at up to 96kHz. We use both of these units on a day-to-day basis at the studio, and they've both made signal flow perform and sound better."
CKPK/CJJR Focusrite gear application list:
Focusrite Red 4Pre 58-In / 64-Out Thunderbolt™ 2 and Pro Tools|HD™ compatible audio interface, providing seamless connectivity to the stations' Pro Tools recording systems, used especially for tracking live performances from visiting artists
Focusrite RedNet AM2 stereo audio monitoring unit, which monitors signals from a Dante™-enabled audio network