RedNet At The Heart Of All-IP Broadcast Van, Spiritland One
Spiritland One, which routes all of its audio over a Dante network, represents an inflection point in broadcast and live-event production, and the nearly two dozen RedNet interfaces aboard are critical to making that happen.
UK-based Spiritland Productions owns and operates a 36-foot-long Mercedes outside broadcast van dubbed Spiritland One, helping the firm record and produce concerts and broadcasts onsite. The van is also historic – it's the first all-IP networked production vehicle of its type in the UK, and that's enabled by the implementation of nearly two dozen RedNet Dante™-networked audio converters and Focusrite Pro interfaces on board. With the RedNet units and the Dante network, from the moment signals enter through the stage boxes deployed from the van's SSL System T S500 console, they are part of a completely IP-networked environment, providing pristine and easily managed audio for any production. Recent gigs for Spiritland One include the BBC Cardiff Singer of the World competition, BBC Radio's Friday Night Is Music Night, the world's longest-running live music program on radio, and the remix of a Kylie Minogue live post-Glastonbury performance on Magic FM.
Spiritland One was designed by the Spiritland Productions team working with MegaHertz in Cambridge and coachbuilders Spectra Specialist Engineering. Included are six RedNet D64R 64-channel MADI bridges, four RedNet A16R 16-channel analogue I/O interfaces, five RedNet D16R 16-channel AES3 I/Os, four RedNet AM2 stereo audio monitoring units, and a pair of RedNet X2P 2x2 Dante audio interfaces.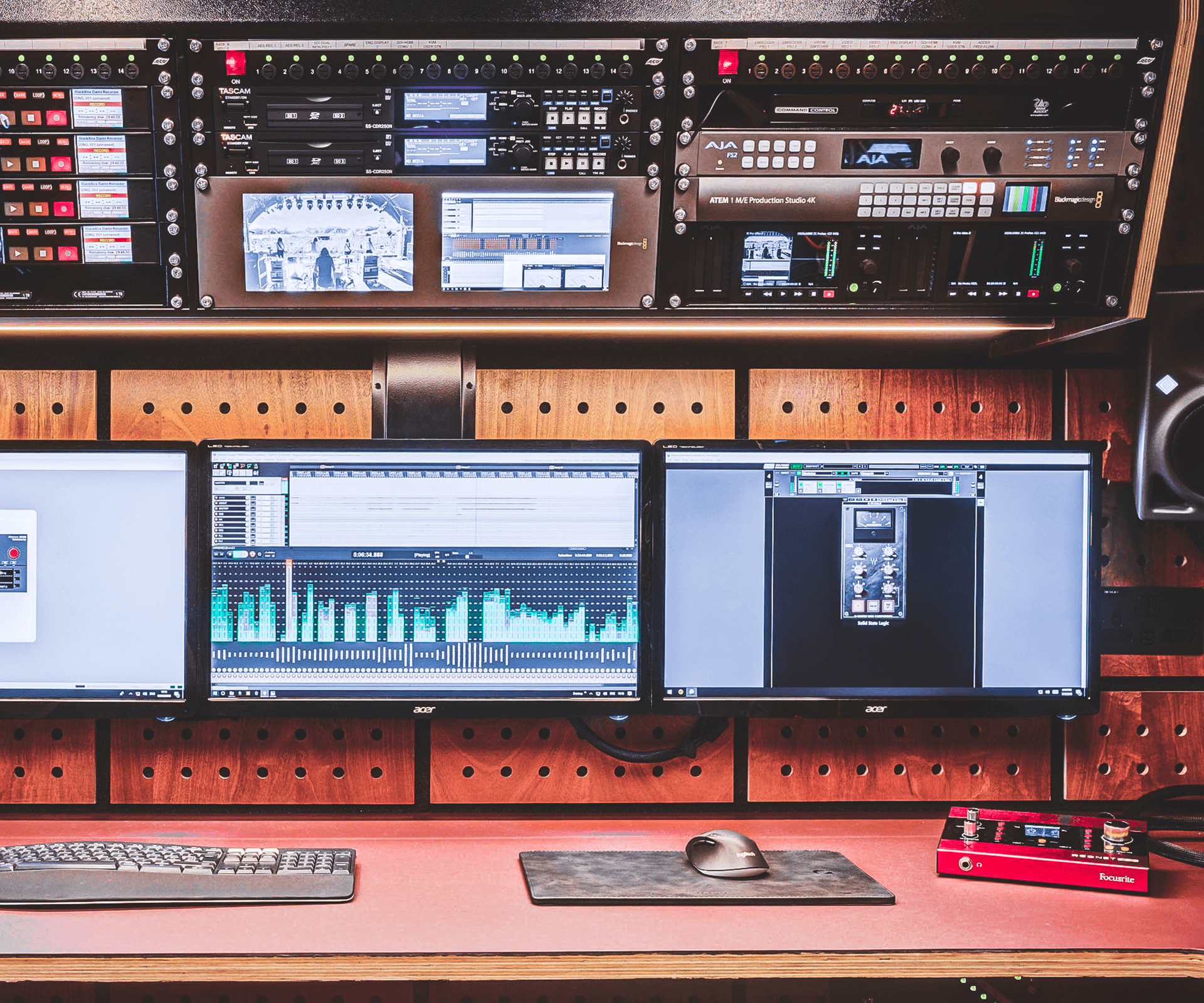 "From the point at which the inputs hit the SSL mic pre's, the infrastructure on Spiritland One is all RedNet," says Antony Shaw, Co-Founding Director of Spiritland Productions. "The advantages of using RedNet for this are significant: we've considerably reduced the weight of equipment and the amount of cabling, both of which are critical in a production-truck environment," he explains. "Also, the newer RedNet devices are fitted with redundant power, which is also very necessary in remote production. Plus, with the RedNet infrastructure, we no longer have to deploy separate sample-rate converters on productions. The user interfaces are straightforward and simple, to the point of plug and play, which is another advantage with the rapid pace of remote work."
The RedNet devices aboard Spiritland One — which further features redundant 256-channel multitrack recording HD video capability, the entire Waves plugin library, and a Dolby Atmos DP590 processor feeding a 7.1.4 Neumann monitoring array — are installed across the rig's eight onboard racks, with several A16R and D16R units in the main rack, all of the D64R units in another rack, and more A16R and D16R interfaces in a rack near the metering displays. "The RedNet devices take up so little real estate aboard the truck, considering how powerful they are, another thing that makes them very attractive to remote work," says Shaw, who adds that the company's work association with Focusrite goes back many years from their BBC days. "Focusrite has been a big part of our work," he recalls. "RedNet's new generation of interfaces also lets us prepare for the next generation of audio, in the form of immersive formats such as Dolby's Atmos. Spiritland One represents a real turning point in the technology of remote production, and RedNet is the glue joining it all together."