Remembering Rupert Neve (1926-2021)
Following the death of legendary audio engineer Rupert Neve, we would like to acknowledge his passing and reflect on our deep appreciation of his long and productive career in the music recording industry, as well as in broadcast and other applications.
At Focusrite, we are tremendously proud of our historic association with Rupert, as founder of the Focusrite brand. He was responsible for the ISA generation of products, which we have continued to produce in derivative forms, faithful to the original ISA110 mic preamp and EQ designs.
Rupert founded Focusrite Ltd. in 1985 after he ended his consultancy relationship with the eponymous Neve Electronics company that, by then, was owned by Siemens. His first commission for Focusrite was to build console extenders and modules for the Neve consoles at Sir George Martin's AIR Studios in London and Montserrat, which can still be found hard at work at AIR Lyndhurst Studio 1 and perhaps elsewhere.
This new company name quickly became synonymous with Rupert, and Focusrite became a brand with worldwide recognition in the best studios of the age, where racks of the ISA110 modules were acquired for tracking in preference to the input stages of the SSL E Series consoles that had become so popular. Inevitably people started to ask Rupert when he would design a new console and so he did, with a team he assembled in a redundant village school near Newmarket, Suffolk. The Focusrite Forte console was created and delivered to Electric Lady Studios in New York and Master Rock in London, before the company sadly ran out of money and was forced to close in 1989.
Focusrite was then acquired in an asset purchase by Phil Dudderidge — today, Executive Chairman of the Focusrite Group — who created a new company to continue the production of both the outboard rack products and develop a new design of console based around the ISA, which would become known as the Focusrite Studio Console. Rupert chose not to join the new company and instead joined forces with Amek for a number of years, before emigrating to the United States and forming Rupert Neve Designs in Wimberley, Texas.
Phil Dudderidge comments, "I credit Rupert as the father of the modern recording and broadcast console, for which all of us in the industry — and all the people who have worked on the consoles, modules and circuits that he designed — can be grateful. I believe that Rupert reflected well on the way in which we have developed the Focusrite brand over the past 32 years, and that he could be proud of this heritage that he initiated. I am glad that Rupert and Evelyn were able to build a new life and business in Wimberley and actively sustain his reputation to this day."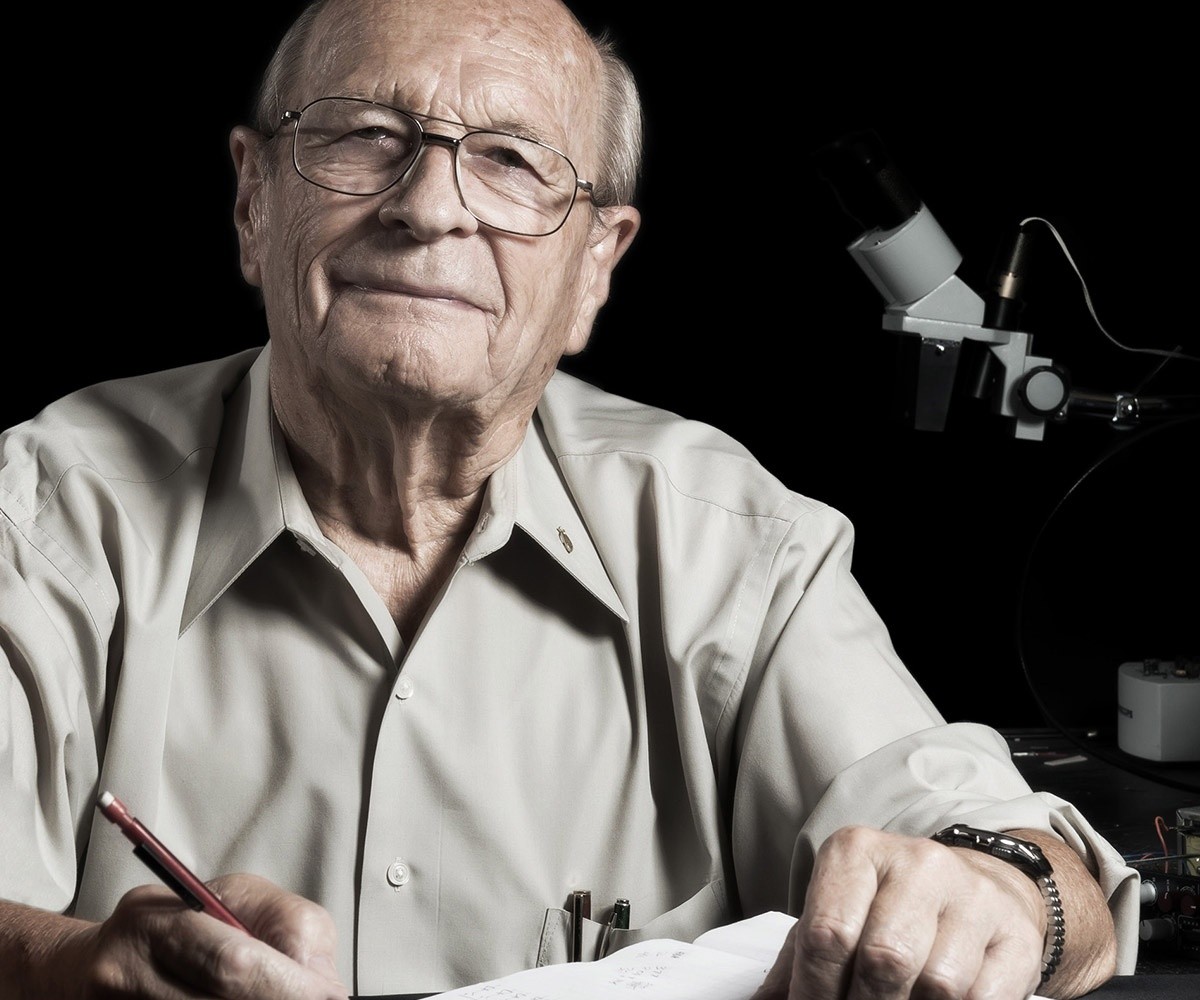 To read Sound On Sound Magazine's tribute to Rupert, click here.