Rob Burrell On Recording With Focusrite
Rob Burrell
Rob Burrell is a recording engineer and mixer with over 20 years of experience, who's been mixing exclusively for more than 17 years. We invited him to join us in the studio to record duo Lance and Lea through some ISA mic preamps, connected via Dante to a Red 16Line Thunderbolt interface.
Rob has been a Focusrite fan for years. "For the bulk of my career, Focusrite has been a sound that I loved. Whether you're a musician or a an engineer, it just feels right — it says what your ears want to hear."
"For the bulk of my career, Focusrite has been a sound that I loved. Whether you're a musician or a an engineer, it just feels right — it says what your ears want to hear." - Rob Burrell
Through his work with some of rock and country music's heaviest hitters — from Carrie Underwood to Little Big Town and Martina McBride and lots more — Focusrite mic pres have been often-used tools on which to depend. "the ISA sound connected with me from a very early place in my career, and it's always been something that I know 'ok, that's what I need'.
For Lance and Lea, singers and instrumentalists with a very natural feeling, Rob says, "I knew that the texture of the preamps would be exactly as I needed. I chose mics that would complement the singers and instruments, and also what the Focusrite preamps would bring to the table."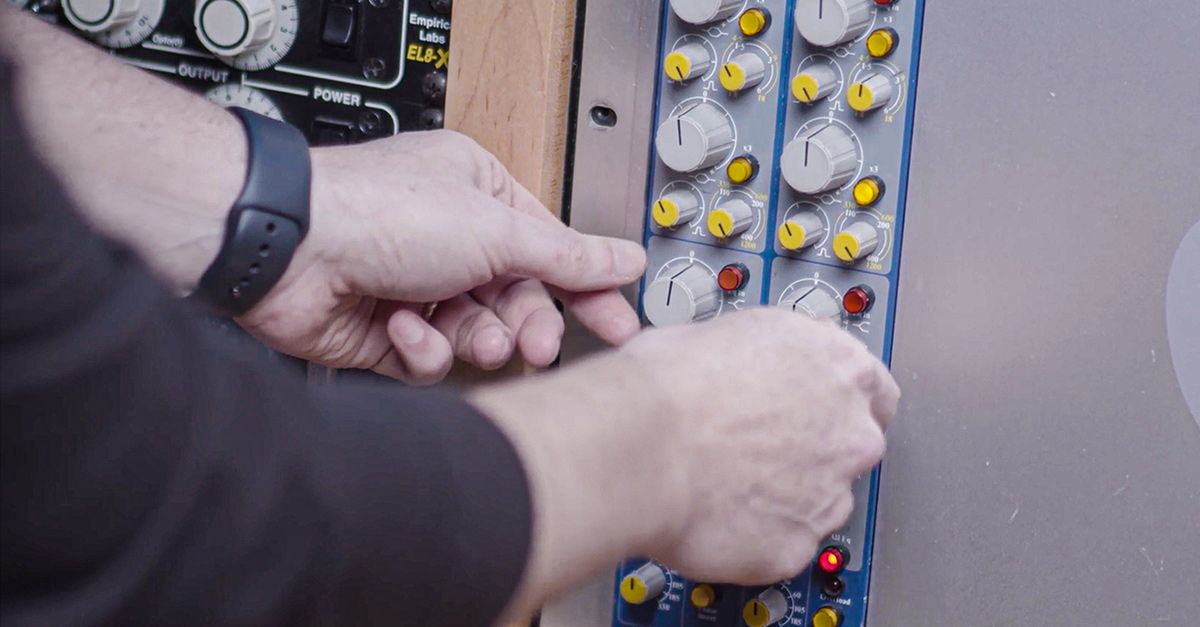 The Session
The recording setup consisted of an ISA 428 MkII with the ADN8 Dante-enable A-D card, plus two ISA Ones, connected to the additional analogue line inputs for the ISA 428 MkII. (Though the ISA 428 MkII has only four mic preamps, the ADN8 A-D card provides eight channels of A-D conversion: four channels fed from the preamps, and four additional channels fed from the balanced line-level ADC inputs on the rear panel.)
The Dante connection — a single, standard network cable — tailed from the tracking space to the control room, via a conversional network switch, where it connected to the Focusrite Red 8Line Thunderbolt 3 interface, which served as the Pro Tools interface, and also provided mic pre duties for the stereo room mics.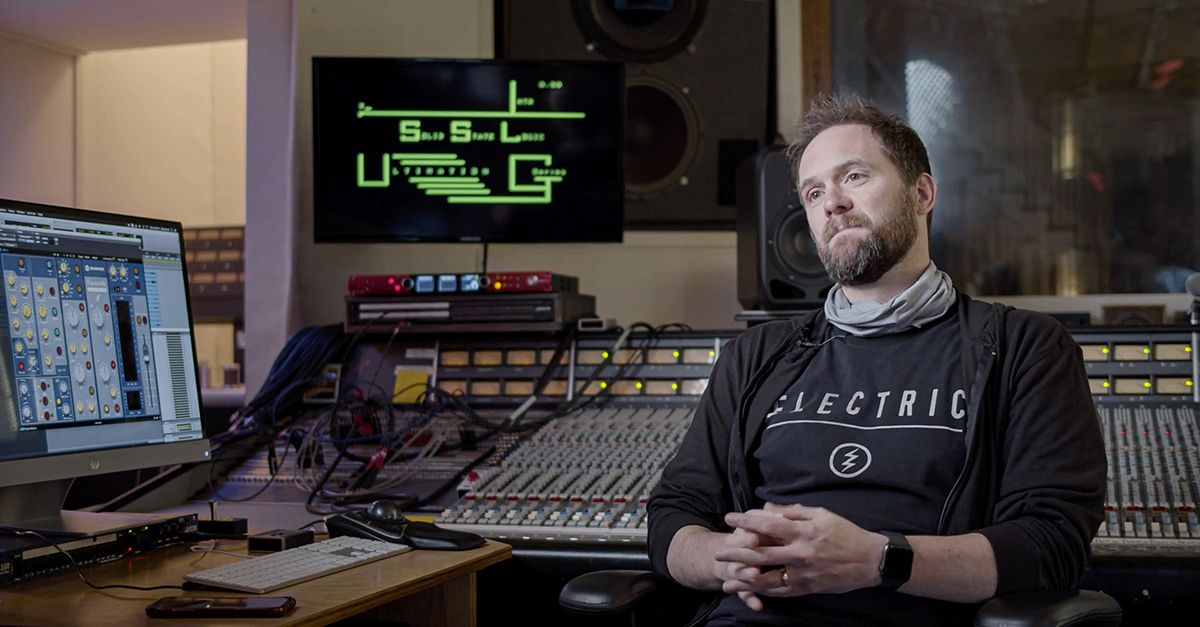 The simplicity of the setup really appealed to Rob, who focuses on speed to keep the session running smoothly. Having the majority of his audio enter the control room on one Ethernet cable eliminates the need for time-consuming patching, it also eliminates the need to troubleshoot when cables go bad. "Time is usually of the essence in scenarios like this, so not having to run all kinds of cables — regardless of if you have to troubleshoot them or not — makes it so fast to get up and running."
The lightweight nature of the Dante-enabled system also has other benefits, as Rob explains. "Everything is coming in from the tracking room via one Ethernet cable into the Red 16Line interface, then Thunderbolt into the computer, into Pro Tools. So it's something you could use if you were recording a house concert, or doing a recording at home. Even though we were in a commercial facility, we could have done this anywhere."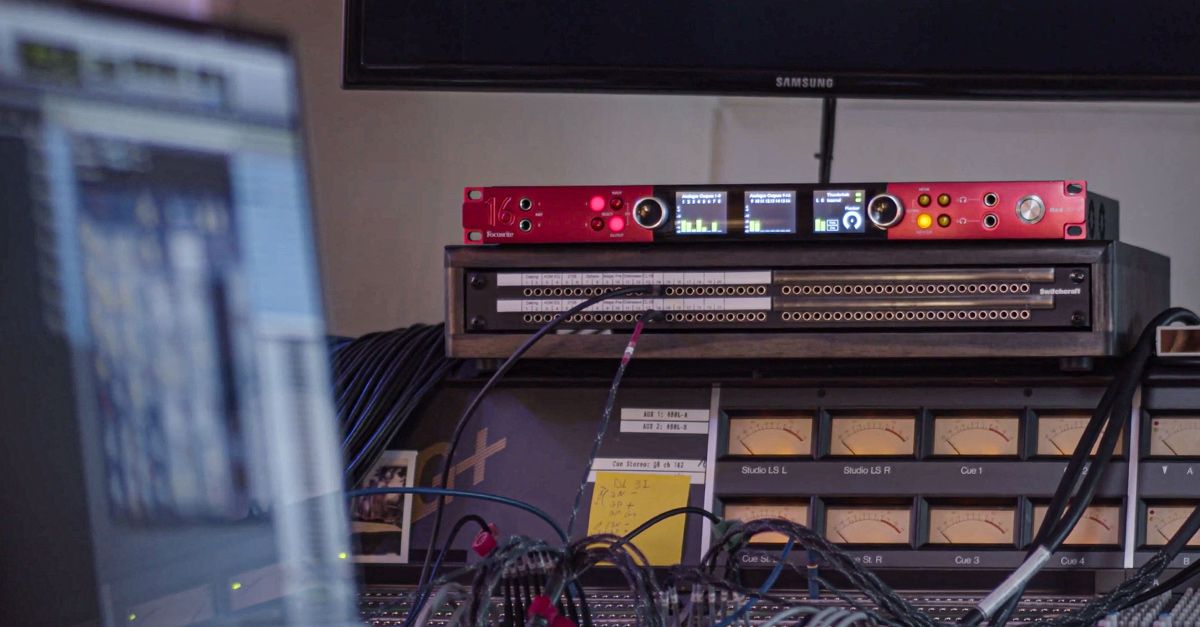 ISA One: The Engineer's Multi-Tool
"For achieving a complete, finished sound," Rob says, "I recommend the Focusrite ISA One all the time. You can ask my assistants from the past, and artists that I've worked with: to me, the sound of that preamp sounds like a record. It sounds balanced in the way that it needs to sound. But it's also portable or flexible, and I bring it wherever I record. I never know when I'm going to need it; sometimes I'll throw it out on the floor as a bass amplifier, or I'll use a couple of them to put keyboards through. It's so versatile but everything has this texture that just sounds great."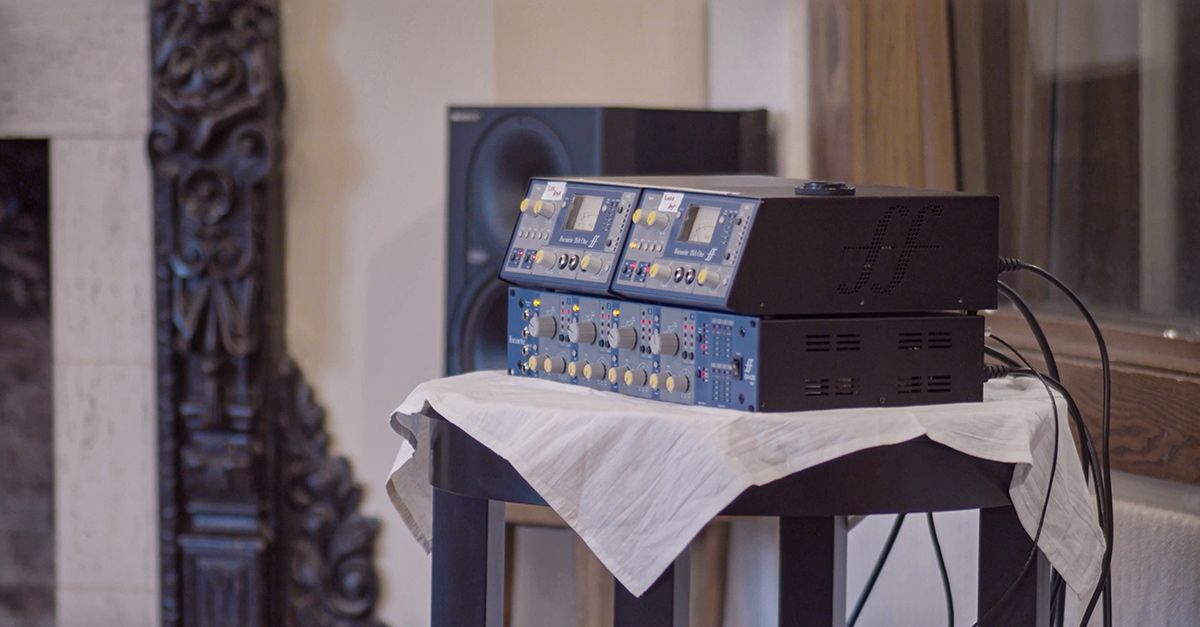 Powerful Combination
The combination of the ISA sound and the convenience and usability of Dante makes the Focusrite Red and ISA pairing extremely powerful. "For everything I love about the ISA range sonically, now with the ability to pair it with Red and Dante, it takes all to the next level. All of that sonic beauty can now be used in in a way that can be easily configured for remote recording, in the studio, or wherever it might be."

To find out about Rob Burrell's past work, check out his web site here.