Save over 87% on FAST Bundle in our biggest flash sale
From now until 28th February 2023, get FAST Bundle at its lowest price ever using the code FASTBUNDLEFEB23. This stunning offer is redeemable for FAST Bundle only as a single payment plan; the offer is not available for monthly payments.
FAST plugins use powerful AI to instantly deliver great-sounding results, so you can stay in your creative flow and keep the focus on the music.
FAST Bundle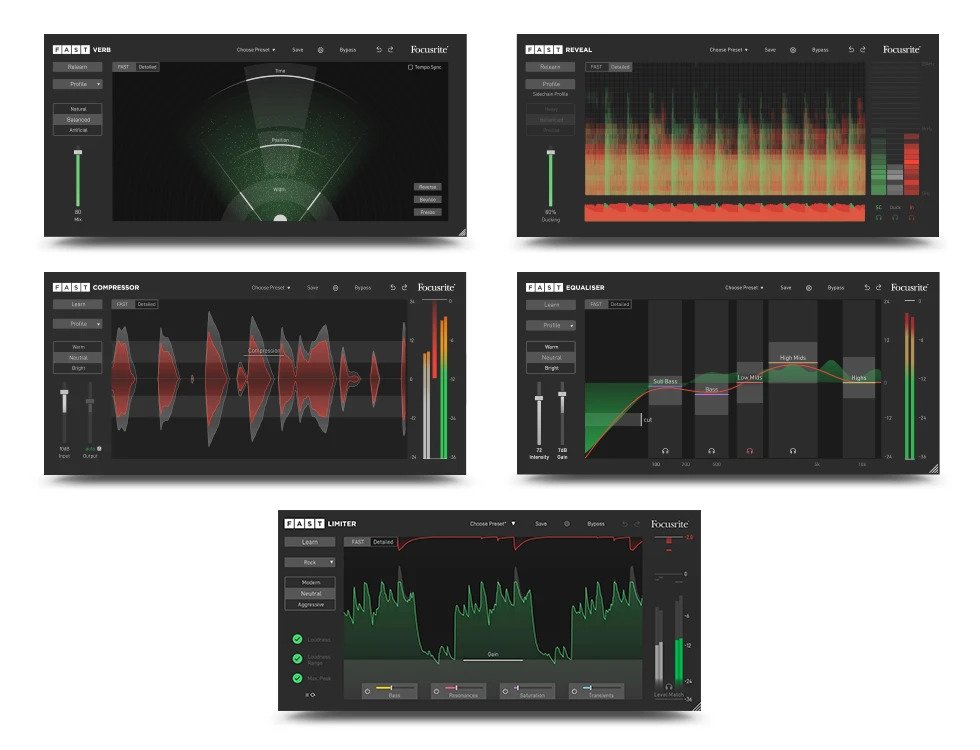 Making music the smart way
FAST Bundle is the essential mixing toolkit to turn your ideas into release-ready tracks to be shared with the world. The powerful AI will adapt the settings to your audio and instruments so that you can achieve great-sounding results, effortlessly. Dive deeper and you can access all the controls to fine-tune settings and get perfect results that suit your music. The FAST Bundle includes FAST Compressor, FAST Equaliser, FAST Reveal, FAST Verb and FAST Limiter.
Save over 87% when you buy FAST Bundle, available for £39.99/$39.99/€33.61*, until 28th February 2023. Use the code FASTBUNDLEFEB23 at checkout after selecting the single payment plan.
*EU and US prices are excluding local taxes, UK includes tax. Prices are subject to change due to local taxes